Post Production Producer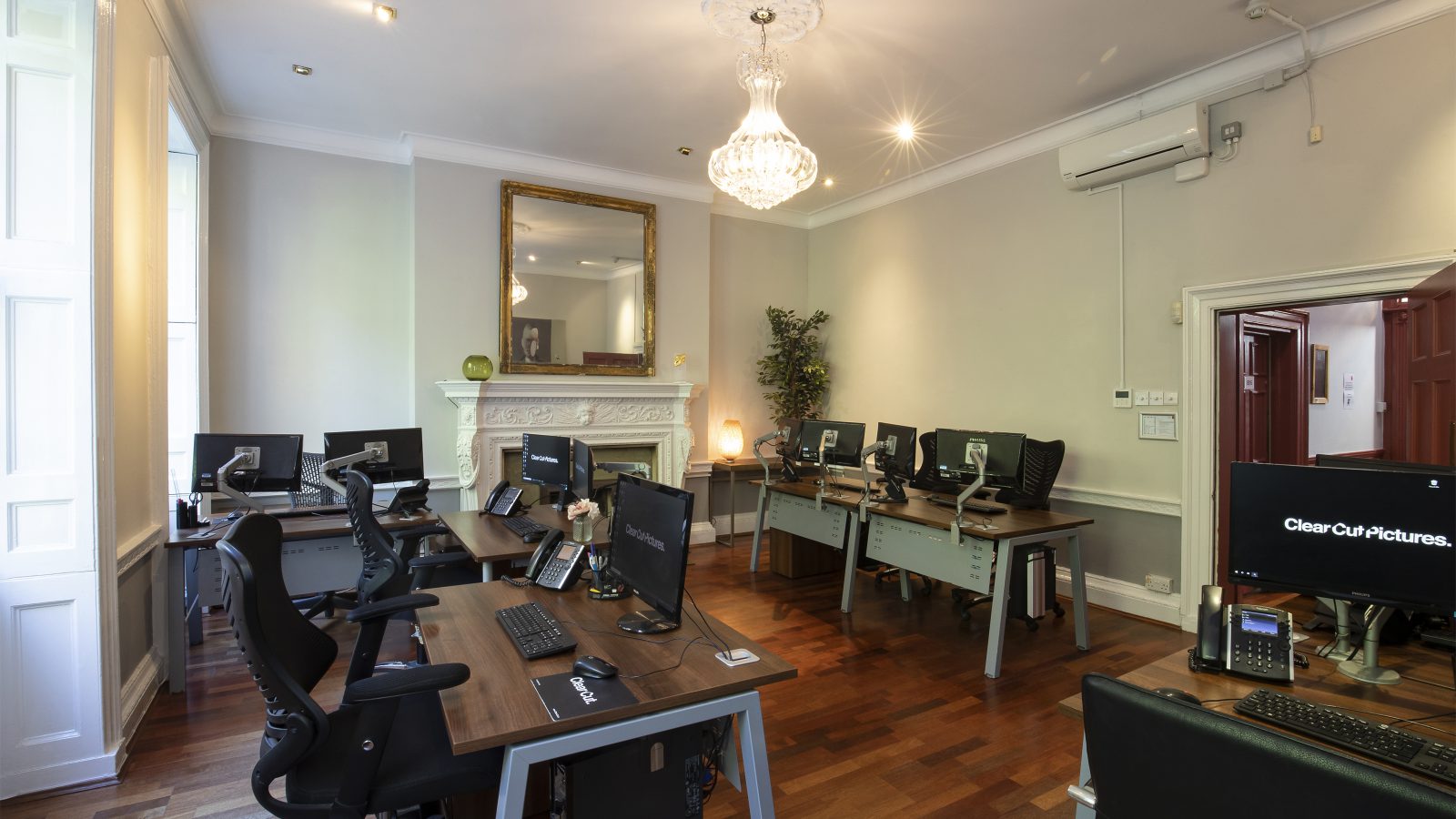 Clear Cut are an amazing post production house who go over and above what many others provide and we could not have asked for more, so thank you!

Claire Askew-Bright, Production Manager - BBC Studios
We are looking for a Post Producer to expand our successful, well-respected team. This is a varied job, with excellent prospects, where you will deliver a variety of programming including factual entertainment, current affairs, documentary and specialist factual for our award-winning clients.
About Clear Cut
Clear Cut Group comprises four specialist post-production companies: Clear CutPictures, The Edit Store, ClearMotion VFX and Clear Cut Nations & Regions.
Housing 100+ suites across central London and Birmingham, with beautiful break-out spaces (including a secret garden in the busy heart of London!), Clear Cut Group's bright airy London facilities are comfortable and full of character.
We recognise the importance of our team in everything we do and provide support, training and a positive environment for our staff. Together we aspire to offer new, improved and streamlined ways to deliver content to the screen.
About the Role
In this role, you will:
Supervise projects as they progress, liaising between internal departments and clients, ensuring smooth workflows, handovers and communication
Be proactive in preparing for potential schedule changes and client requirements in a fast-paced environment, whilst remaining calm and communicative with client and colleagues
Schedule all work on the company scheduling system, to meet client deadlines with accurate detail to deliver project workflows and appropriate resources
Oversee and manage client delivery, reacting and prioritising as needed, to ensure deadlines are adhered to
Directly, or with the help of colleagues, ensure that your clients have all their daily requirements met, reporting any concerns and feedback to the relevant colleagues, ensuring any issues are resolved
Take responsibility for accurate and timely costing of job sheets and invoicing of all your work and projects in a cost-effective and timely manner
Proactively maintain and develop productive relationships with all the Company's existing clients and staff
Keep yourself abreast of new technologies as they are adopted by the company from time to time and take an interest introducing them to our client base
What we can offer you
Personal Development; across the business we offer all our staff training and development opportunities, formally and informally, to boost your knowledge and help you meet your personal goals. For producers this might include formal courses, technical refreshers, the chance to attend events, festivals and conferences
Mentoring; there's always someone happy to mentor their colleagues and we hope you would also help others in turn! We foster strong team relationships offering opportunities to step up within the production team and also across departments.
Team work; we are a strong team that is always supportive of one another ensuring a strong and collaborative spirit.
Work-life balance; we appreciate the importance of a good work-life balance and we do offer some 'working from home'. Strong line management relationships and teamwork means we ensure we support our staff, especially in busy times.
About You
You will have a clear passion and interest in documentary, current affairs and factual entertainment programming, with an understanding of the workflows. You will relish the day-to-day challenges faced in delivering this genre of programming.
Ideally you will have a minimum of two years' experience managing post production workflows, working at every stage of the process from initial discussions to invoice and de-brief. However ability and enthusiasm is more important than time in the job so let us know if you fit our needs
You will probably have been trained as a bookings assistant and/or junior producer initially but will now be managing broadcast programming projects yourself – and will understand how important it is to pay attention to the details!
You will want to work on high-profile, award-winning shows, to put into practice your experience of delivering single episodes and series for a range of clients and broadcasters. Experience of fast turnaround programming delivery will be a bonus
Further information
Please do get in touch if you have any questions about this role, by emailing kate.george@clearcut.cc.