Clear Cut Group completes technical upgrade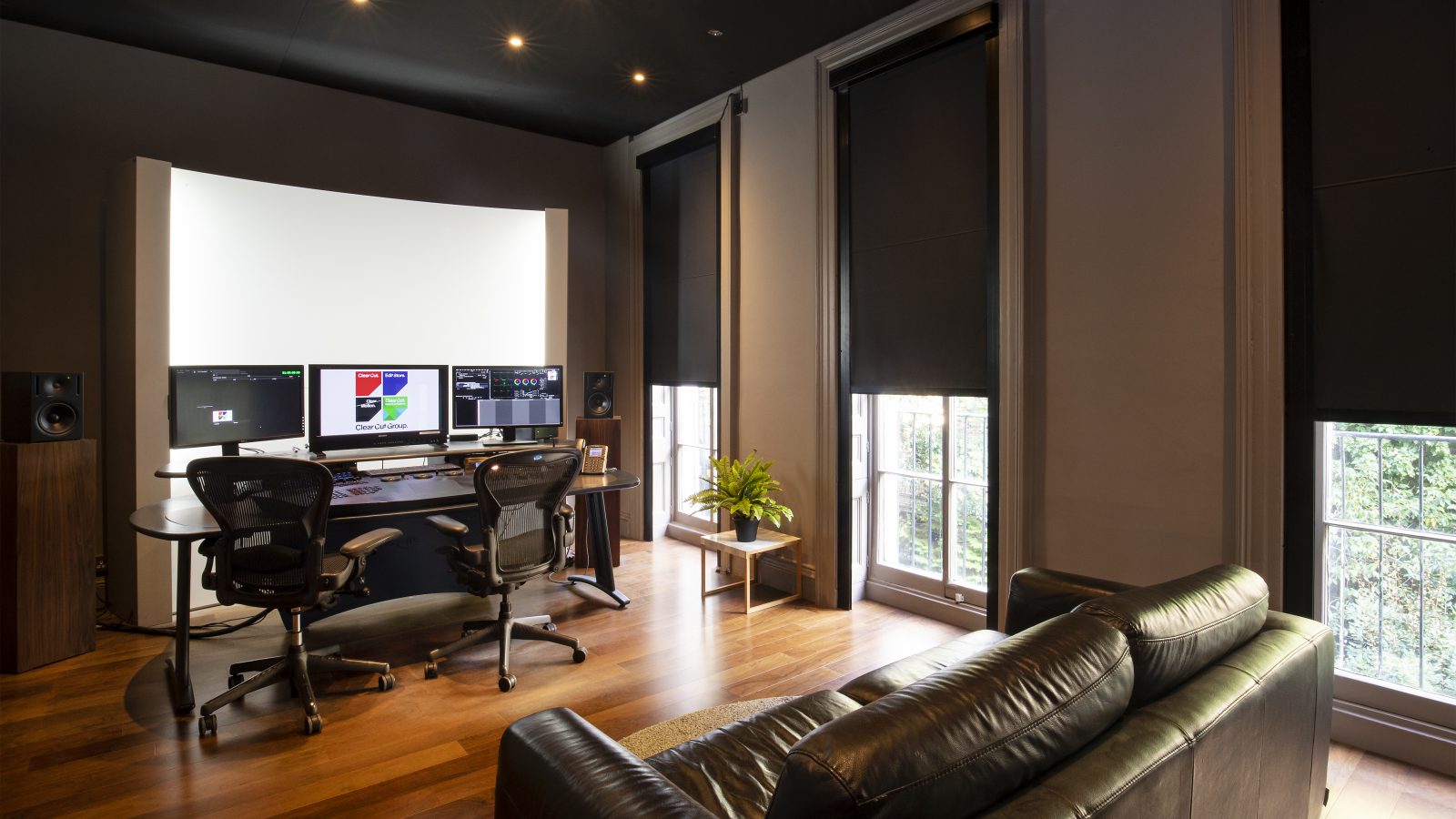 Clear Cut Group are pleased to announce the completion of a comprehensive technology investment that significantly enhances their service offering and extends their 4K capabilities across their multisite post production operation.
Following the upgrade of all audio suites earlier in 2019, the recent installations represent a substantial investment across the Group in our picture finishing and offline services. These are part of an ongoing programme to deliver the next generation of creative solutions for our clients. An additional state-of-the-art Baselight has been installed at our West London facility delivering parallel workflows, offering 4K grading and HDR capabilities on the Sony X300 reference monitor, at all Clear Cut's sites. Further, a new Blackboard 2 grade panel at the Bloomsbury site offers more creative flexibility and operational efficiency.
All 11 Online suites at Clear Cut and The Edit Store have also been upgraded. High performance workstations, each equipped with an abundance of creative plugins (inc. Mocha, Boris, Sapphire, and Baselight Editions) enhance the finishing team's capacity to achieve stunning pictures in HD or 4K.
Complementing the enhancements for picture finishing, a comprehensive upgrade of the offline cutting rooms has been completed. New high-powered workstations have been installed, increasing our capacity and offering Editors and Producers a first class user experience during the creative editorial process.
Jess Nottage, Technical Director says "The demand we place on the technology at Clear Cut and The Edit Store is exponentially increasing. The impact these upgrades has been immediately well-received by our clients and the creative teams. All our services are now running on future -proofed platforms with enhanced toolsets which positions us well for the beginning of the new decade."
Some programmes recently post produced at Clear Cut Group include; The Brexit Storm Continues: Laura Kuenssberg's Inside Story (October Films, BBC Two), Thomas Markle: My Story (Alaska TV, Channel 5), My Grandparents' War (Wild Pictures, Channel 4), Suicidal: In Our Own Words (Proper Content, Channel 5), Dispatches: Trump's Plan for the NHS (Quicksilver Media, Channel 4) Iraq: A State of Mind (BBC Arabic), Pride of Britain: Celebrating 20 Years (Multi Story Media, ITV), Sun, Sea and Surgery (The Garden, Channel 4),