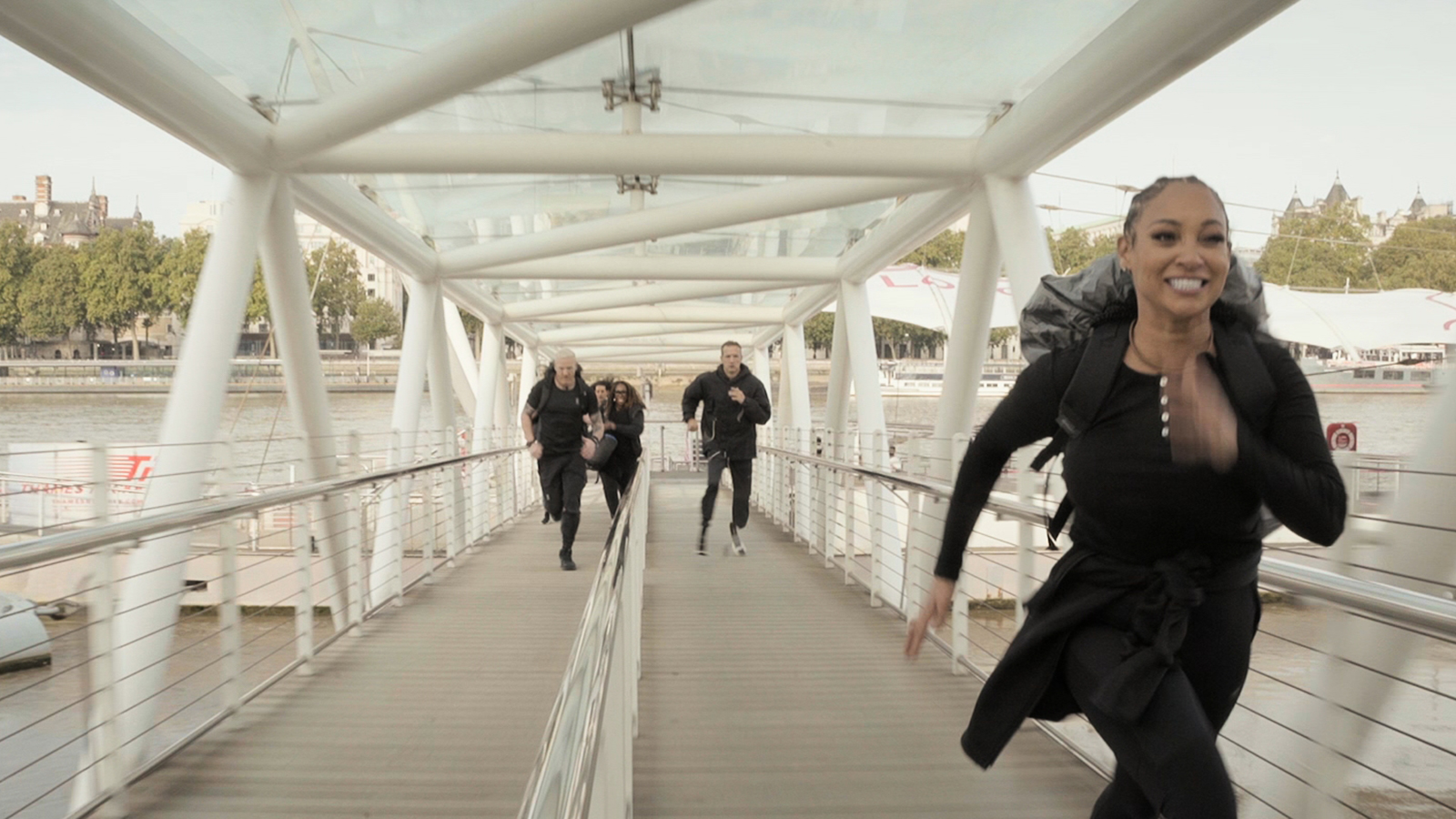 our work
Celebrity Hunted
Endemol Shine for Channel 4
Clear Cut have recently post produced series 4 of Celebrity Hunted. In order to deliver this well-known, fast-paced programme whilst protecting the integrity of the competition, we delivered three dedicated operational teams offering 24 hour support. There cannot be a fixed schedule for the post production preparation, as the teams evade capture across the country, but Clear Cut had to ensure the edits got the material as soon as it arrived for the edits – the workflow had inbuilt speed and flexibility therefore.
Being a high energy programme shot on a multitude of cameras, including a large amount of hand-held footage Online Editor, Catherine Preece, used Neat Video to stabilise any noisy or shaky shots in addition to Baselight plugins to track footage, delicately painting out and blurring whilst keeping focus on the drama of a chase. Colourist, Damion Katwaroo, was tasked with updating the grade look and feel for this series as the HQ had been redesigned. Using Baselight 2 a dark, gritty and cinematic effect was chosen to reflect the feeling of being under surveillance.
Dubbing Mixer Aoife McCrohan used various Izotope RX tools, along with EQ, to help clean up dialogue for intelligibility/audibility whilst still preserving the 'roughness' and energy of being 'on the run'. The audio in the series enhances the energy and excitement, with the specially composed music being a driving force throughout, maintaining the tension and intensity of the action, be it in the headquarters' office or the final chase.