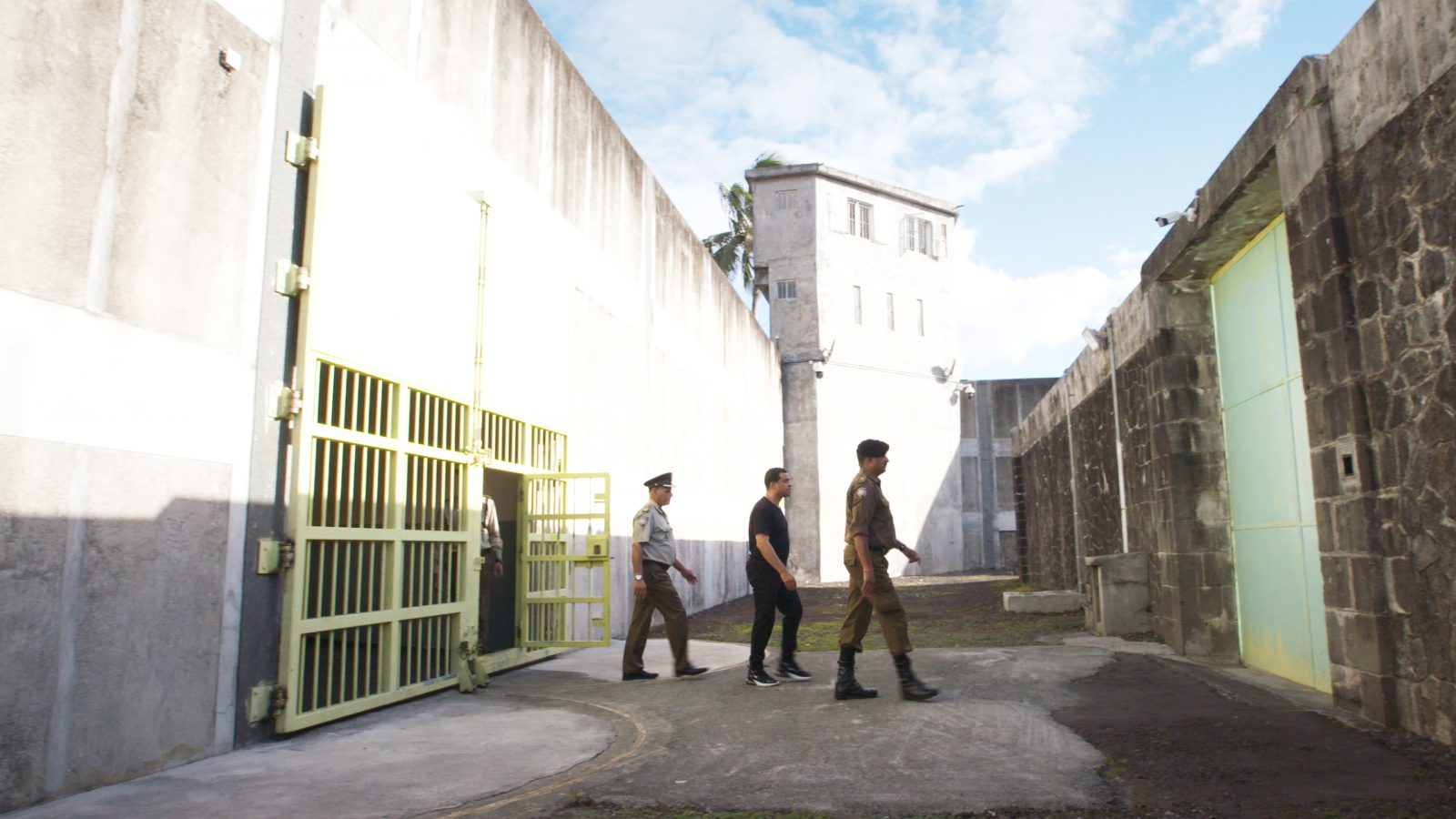 our work
Inside The World's Toughest Prisons – Series 4
Emporium Productions for Netflix
Clear Cut Pictures post produced both the fourth & fifth series of 'Inside The World's Toughest Prisons' made by Emporium Productions. In this remarkable series, the audience is transported and experiences prison life with presenter Raphael Rowe. Clear Cut collaborated closely with the client despite COVID restrictions and were able to deliver a creative package that truly reflected the challenging content. The hard hitting series delivered great creative opportunities for the team at Clear Cut, reproducing prison reality and the challenging environment the inmates face through the resonant sound design and intense colour grade.
Damion Katwaroo, Colourist, delivered a bespoke grade for each programme on Baselight 2 in UHD. The brief was to be slightly gritty so there was a focus on earthy tones with a touch of grain for sharpness. This was then adapted as each programme had its own character, reflecting the range of prisons and locations, from the icy but open environment of Greenland to the carnival colours of the overcrowded Manila City Jail.
The team adopted a DI workflow to meet Netflix's enacting technical requirements. Initially the material was conformed directly to the Baselight and then shots were selected. Using the Baselight plug-in, shots were delivered to the online suite to be worked on in tandem with the grade. Dan Preston, Online Editor, worked on individual shots and frames, including applying extensive blurring, before passing the completed material back to Baselight for grade and finishing.
Nick Ashe, Dubbing Mixer, led the audio team. The series was mixed on ProTools native in 5.1 and remixed for stereo. Each of the prisons were very different in character, but were also highly intimidating, the brief was to elevate that feeling of being thrown into a harsh and claustrophobic environment, whilst giving the stories found in these places the sensitivity that they deserve. Prisons are very noisy places, the unpredictable nature of this docuseries meant that the full toolkit was needed to give the dialogue clarity. Almost every part of izotope RX was utilised along with EQ-ing to clean up the dialogue, while the team got really creative using reverbs to give that oppressive feeling in the cells which worked really well in the 5.1 mix. Atmospheres and sound effects were layered up to give the films a much more immersive and cinematic feel. Lockdown added an extra challenge as the team converted to a remote workflow. The technical team at Clear Cut put together a purpose-built remote recording kit so that Raphael Rowe could record his commentary from the safety of his home, while being recorded in the suite and overseen by the Director.